Adding an Event
Adding an event follows the same process as getting listed on our site. Under the "Get Listed" section in our main menu, select "Add Event". Or you can click here to be taken directly to the form. Once your event is listed, don't forget to claim it.
Selling Tickets
Events are a bit different than regular listings in the sense that you can sell tickets directly from your event listing. Once you add an event and claim it, you will see a new option on your event listing to sell tickets. Note, you will be the only person to see this option and will only show up when you are logged in to the site. If you wish to sell tickets to your event, click on the "Sell Tickets" button and you will be presented with a window to add tickets.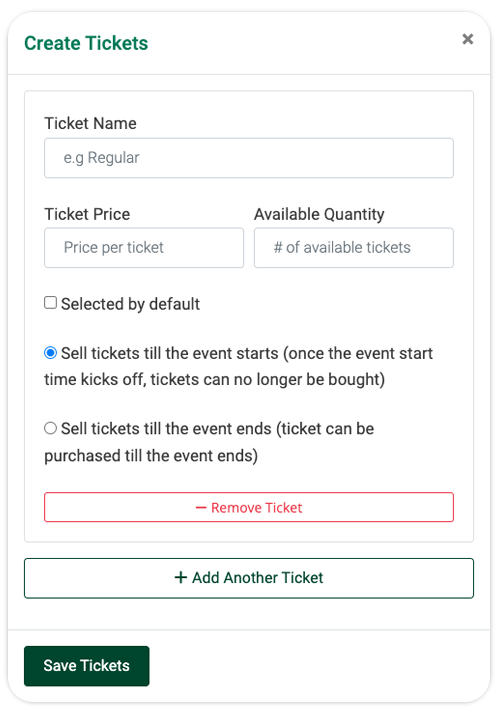 From here, you can add the ticket name, price of the ticket, and how many tickets are available. If you have more than one type of ticket with different prices, select the "Add Another Ticket" option to add as many as you'd like. Once you are done, select "Save Tickets" and you are all set to start selling tickets to your event.
After adding your tickets, you will see a new button for managing your tickets. This popup lets you add or edit tickets and gives you insight on how your ticket sales are doing. This also gives you a scanner to use at your event and scan the tickets on entry.