FILTER YOUR SEARCH BY CHECKING OR UNCHECKING THE JOB TYPE BOXES
For example; if for some reason you wanted to only search "Federal Jobs" you would check or uncheck other boxes to "filter" your search. For Job posting be sure to select the correct type.
Thank you.
Greetings One and All
We welcome your comments and suggestions. Click here to let us know how we can improve this site for you.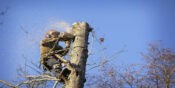 [siteorigin_widget class="WP_Job_Manager_Widget_Featured_Jobs"][/siteorigin_widget]
[siteorigin_widget class="WP_Job_Manager_Widget_Recent_Jobs"][/siteorigin_widget]